Clinical Studies in the KFO 5001 ResolvePAIN
Observational studies
The declared goal of all research conducted by the clinical research unit (KFO) ResolvePAIN 5001 is to improve pain therapy. The knowledge of which molecular mechanisms, genetic dispositions, personality traits, or external factors influence the resolution of neuropathic pain in the selected diseases leads to the development of new and improved procedures or active treatments. Longitudinal observational studies of as many patients as possible are required, sometimes running over years. Therefore, we are continuously looking for appropriate patients to participate in our studies.
Study participation
If you meet the appropriate criteria for one of the respective studies, we will usually approach you as part of your daily clinical routine. However, if you are not yet undergoing medical treatment at the University Hospital but are still interested in participating in one of our clinical studies, please contact us. We will then clarify together whether the study is suitable for you.
Comprehensive phenotyping
Upon inclusion into one of the observational studies, all study participants undergo a so-called deep phenotyping. In this differentiated and comprehensive examination, with several clinical, electrophysiological, psychophysiological, imaging, psychological, and molecular tests. In the long-term, biomarkers will be identified that determine a certain course or the success of the therapy. The intention is to develop individually tailored therapies as personalized medicine.
Current clinical studies
Contact
Project Bortezomib (P1)
+49 931 201-23548
Study Nurse
+49 931 201-30277
Service-Project Z: CRPS Study
+49 931 201-30133
Service-Project Z: CPIP Study
+49 931 201-38613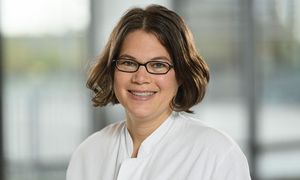 PI Project Caspr2 (P3)
+49 931 201-23787
Project Neurofibromatosis (P2)
+49 931 201-24874